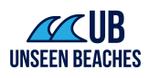 Hey! We are Jess & Jeanette! We created Unseen Beaches to help you prepare for your next beach trip or vacation!
On this site, you'll find helpful resources from travel packing guides to photography of gorgeous beach destinations around the U.S!
For exclusive travel tips, giveaways and more, subscribe to the Unseen Beaches Newsletter to join others just like you!
Happy Beach Travels!